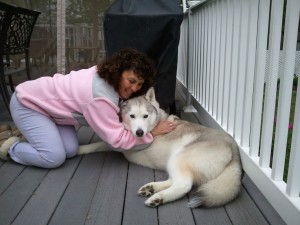 Yesterday I spent the whole day right by Indy's side  hugging him from the moment I jumped out of bed….I stayed home from work & canceled appointments that I had… I didn't want to leave him.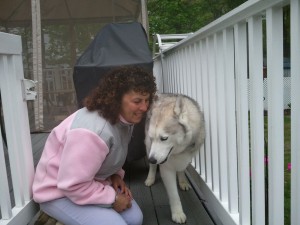 He wasn't interested in having  his breakfast – which I was told was not a very good sign. He  usually runs me over if I don't get out of his way once I set down his food dish. Indy lives to eat  (and then he lives to be loved…)  I was very worried but he surprised me two hours later &  had his breakfast when I offered it to him again.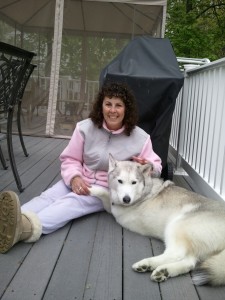 The doctor said to give him pain meds from now on along with the cough medicine 3 x's a day.He brightened up a little as the day went on.. He sang a few verses & told me that he loved me…and I got Indy kisses too!  He just hasn't been himself since yesterday and I know he is trying to come back to me and sing his happy song. So, I pray that my boy brightens up & has that sparkle in his eyes again real soon. I just love him so!