It is with great sadness that we had to say goodbye to our sweet boy last night.  With many tears I write this.  My heart is broken more than I thought possible. I feel like I have lost my very best friend, my boy, who was everything to me and then some. Nobody on this earth has ever loved me like Indy did. He used to look at me with such love in his eyes. Every time I glanced over at him his beautiful brown eyes were on his mommy who he loved so much. I felt his love like no other love. We were always very close, we are soul mates.  Just when I thought I couldn't get any closer ~ we did ~as he became a Tripawd.  Since he lost his front left limb, I used to be able to sit right up against his left side and he would cuddle his head right under my arm for the closet hug in the world. I cherish every one of those Indy kisses!
The rest of the pictures you see below were taken yesterday as Indy enjoyed his day with his mommy right by his side)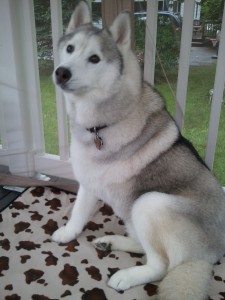 At a later time I will write more details about how I knew it was time to let him go.  The past 6 weeks Indy has given us a few scares and certainly has had some ups & downs. But he has had many good days and the past 10 days were amazing – like everything was going to be ok. Even yesterday morning, before my yoga class, we were out for hours sitting on the deck, relaxing. I brushed him out & got many Indy kisses.  On my way home I bought yet another toy and I filmed me giving it to him as he played with it & talked to me ~ saying "I love you". I took a few more pictures, not knowing they were the last (of 100's and 100's!) I just wanted to hold on to every moment and embrace his love. Taking many pictures and videos will give me the chance to visit with him each and every day as I carry him in my heart.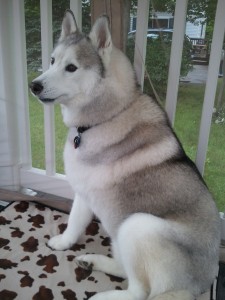 I have been so very lucky that I am a Justice of the Peace and also have a very part time job as an administrator. This has given me so much time to spend with my Indy – especially during the past 17 months. I will cherish every breathe he took and pray he visits me in my dreams. And one day…I will be with him again forever….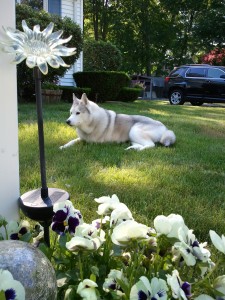 Indiana is now with the angels running free with all of his friends… (And all of our loved ones that have passed before us).  He will always touch my soul with love and live on in all of our hearts forever♥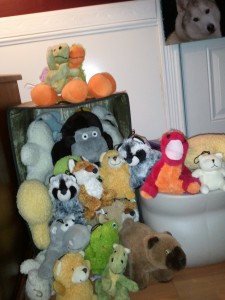 Today Indy would have beat the odds 17 months and that has been a miracle and the greatest gift ever.  He left for his eternal journey one week before his 10thbirthday. We will celebrate his life with so much love on Monday and always hold him close to our hearts. Thank you all so much for you love and prayers. I have met so many wonderful friends in this Tripawds family. I will be here for all of you…always… Indy kisses from heaven… ♥♥♥
  With much sadness and much love,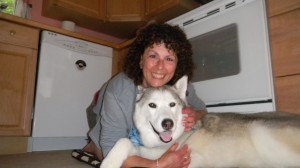 Rene & Jim from Tripawds were so very sweet to publish my story about our Indy to honor him &  give everyone inspiration that miracles do happen!
Please read Indy's featured story and enjoy as we have so enjoyed his love♥
Indiana's mom http://tripawds.com/2011/06/14/tripawds-guest-blogger-in-praise-of-indys-big-ampuversary/