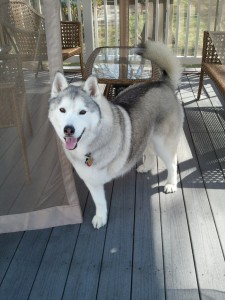 I wrote a poem to honor the memory of my beloved Indiana who has been my sweet angel for 7 weeks now… I miss him more every day and he lives on in my heart forever.
This poem is also to pay  tribute to all of the wonderful tripawds out there!! xoxo
I am a gentle tripawd warrior
I am a gentle tripawd warrior…
Living life the best I can.
I am ready to face whatever I have to
Because life has chosen a new plan.
I am very brave…
 and I am very strong.
Don't be sad… because I am so happy!
And I will be … all day long!
I love you for the choice you made,
I am so grateful every day…
Don't regret it for a moment…
For I enjoy life and I still can play!
You have given me a second chance
To stay here with you.
I am not sure how long I'll be here…
But the quality of our love is so true.
Let's enjoy every moment
Of this love we chose.
I will love you forever…
And that…everyone knows…
Written with much love by  ~ Carol Roberts ~
Copyright August 2011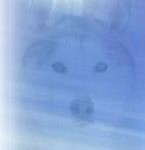 "The Spirit of Indiana will live on forever with so much love"