A poem to honor my sweet angel ~ Indiana: You will live on in my heart & in my soul forever. Oh how I miss you so!!!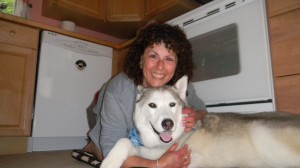 Three months have gone by my sweet angel of mine…
You're in the heavens and you make it shine…
Every time I look to the sky ~I see you smiling ~
And I will try ~  to be happy ~ although I still have tears…
And I will spread your love ~ throughout the years.
Sweet Indiana~ you're in my heart every day ~
And you will always hear me say:
I love you deeply ~ I miss you so…
I was so sad to see you go ~but I know that where you are ~
You are at peace ~ you are my shining star.
♥ Written with much love from Indiana's mom ~~Carol~~♥
Copyright September 2011